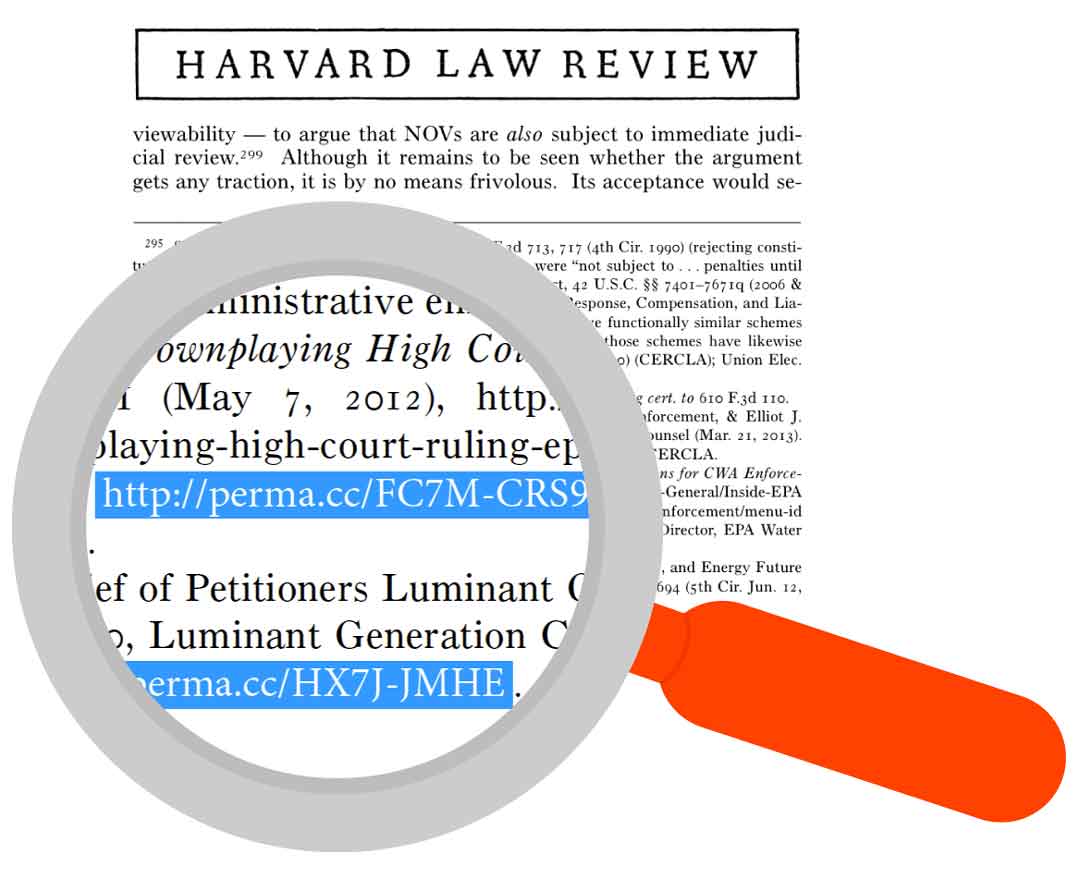 The Charlotte Law Library has recently become a partner of the Perma.cc service.
Perma.cc is a service that helps scholars, courts and others create web citation links that will never break.

When a user creates a Perma.cc link, Perma.cc archives the referenced content and generates a link to an archived record of the page. Regardless of what may happen to the original source, the archived record will always be available through the Perma.cc link.
To learn more about preventing link rot using Perma.cc, check out the "Preventing Link Rot with Perma" tabs on the library's Student Publishing Guide or Research & Scholarship: A Faculty Guide.
~Ashley Moye~